Jönköping – the partner city of Gorzów Wielkopolski and the hometown of Agnetha Fältskog from the ABBA. One of the largest cities in Sweden, located in the Jönköping region, on the southern shore of Sweden's second largest lake – Vättern. What attractions does it offer? Check my recommendations below.
Match Museum in Jönköping
I admit that when I discovered the existence of this place, I was very curious and I absolutely wanted to learn more. Despite visiting the city twice, I did not have the opportunity to look inside, but I have already familiarized myself with the history of this place.
The museum is located in Tändsticksområdet, nearby Lake Vättern. The exhibition commemorates the period of operation of the match factory in 1846-1975, which coincided with the intensive development of Jönköping as a modern, industrialized city. It is the only surviving building from this industry in the city and was entered in the register of monuments in 2018.
Address: Tändsticksgränd 27, 553 15 Jönköping
Opening hours: June-September: Monday-Friday from 10:00 a.m. to 5:00 p.m., Saturday-Sunday from 10:00 a.m. to 3:00 p.m., September-May: Tuesday-Sunday from 10:00 a.m. to 3:00 p.m., Monday – closed.
Prices: free admission in December and January, adults – SEK 80, youth up to 19 years of age – free admission.
Website: matchmuseum.jonkoping.se
Jönköping Stadspark
There is an almost 130-year-old park in the western part of the city. Initially, this area was occupied by a dense mixed forest. In 1896 it gained the status of a public park. At the moment, it is a place where locals and tourists like to spend their time outdoors among untouched nature.
The park has a large playground, two areas for dog owners to let them off the leash and several small pens with animals – alpacas, peacocks and waterfowl. During a break from sightseeing, you can have a coffee or lunch with a stunning view of the city.
The park is also distinguished by historic buildings – an open-air museum, an arboretum, as well as women's routes, which commemorate 10 women famous in the Småland region, including writers Astrid Lindgren and Ellen Key, and artist Vera Nilsson.
Website: jonkoping.se
Jönköpings Läns museum
The Jönköping County Museum presents the arts and culture related to the region and the development of the city of Jönköping since the 13th century. You will also find works by famous Småland artists, including John Bauer. Over the years, thanks to the support of many donors, the museum has amassed an impressive collection that is accessible to visitors of all age groups. Even the youngest have not been forgotten – children can visit the exhibitions in an interactive way, using prepared games and activities, and solving various puzzles along the way.
Address: Hammarskjölds plats 2, 553 22 Jönköping
Opening hours: June-August: Monday-Friday from 10:00 a.m. to 5:00 p.m., Saturday-Sunday from 11:00 a.n. to 3:00 p.n., September-May: Monday – closed, Tuesday from 10:00 a.m. to 7:00 p.m., Wednesday from 10:00 a.m. to 9:00 p.m., Thursday-Friday from 10:00 a.m. to 7:00 p.m., Saturday-Sunday from 11:00 a.m. to 3:00 p.m.
Prices: Free entrance
Website: jonkopingslansmuseum.se
Walk by Lillsjöraden on the banks of the Munksjön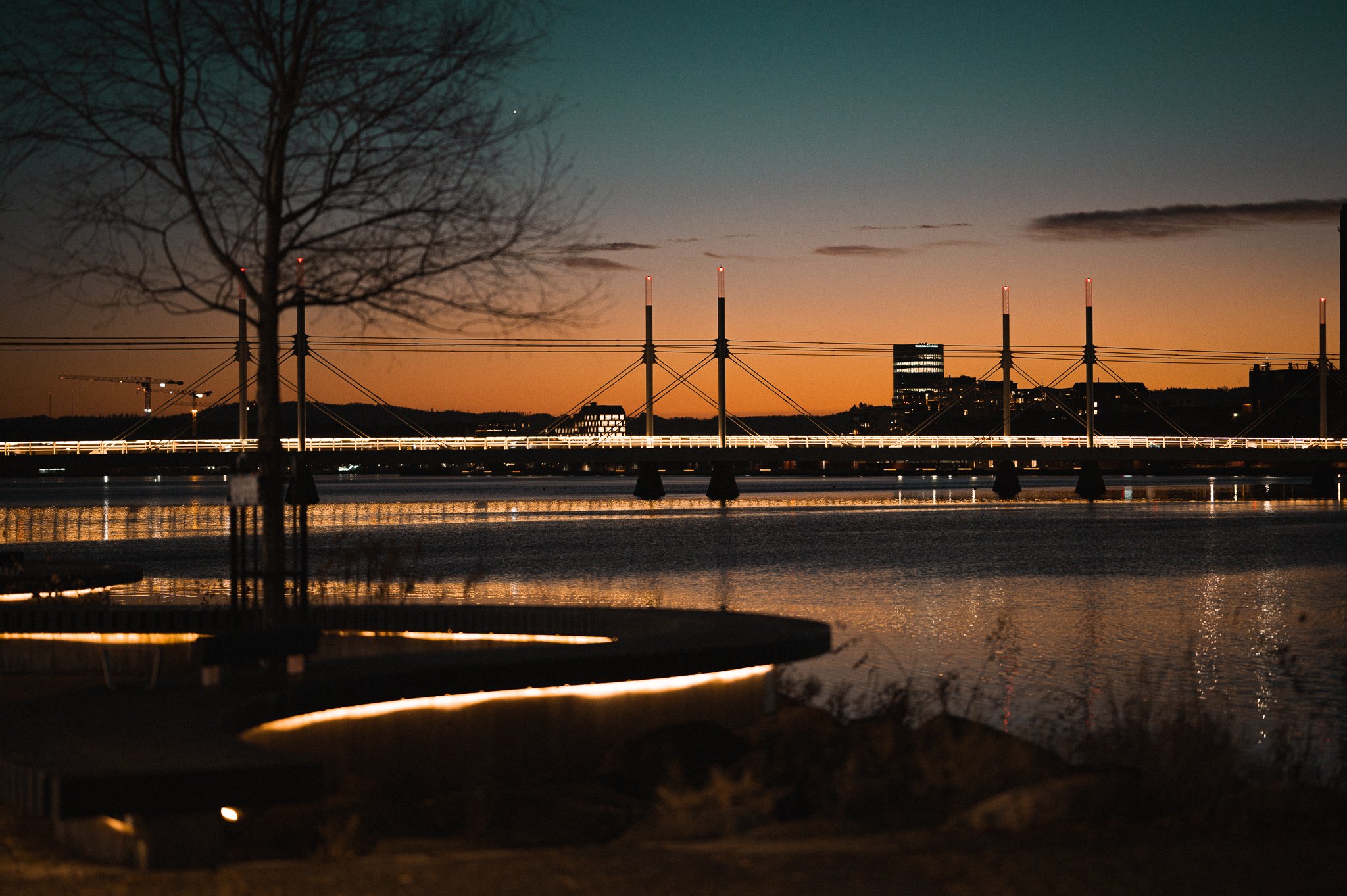 A picturesque place, especially in the afternoon and in the evening, when the sun goes down. You can find this promenade from the streets with more traditional buildings – Borgmästargränd, which intersects with the famous Smedjegatan shopping street. Here you will encounter more modern architecture – glass-walled apartment blocks with numerous eateries on the ground floor. There is also a restaurant with Italian cuisine called Ombrelli, where we've been twice.
You will also find the Atollen car park in the area, which will be a good base for a long walk around the city, where you will find most of the most interesting attractions.
Huskvarna Industry Museum
In Huskvarna, a little bit away from the Jönköping city center, there is a Husqvarna factory with a museum of industry. On 2,500 square meters, you will find an exhibition that covers not only the turbulent fate of the sleigh factory, which dates back to 1620. Husqvarna is a piece of Swedish history and development, where you can follow how typical houses have changed as newer and newer furnishings have started to be used in them.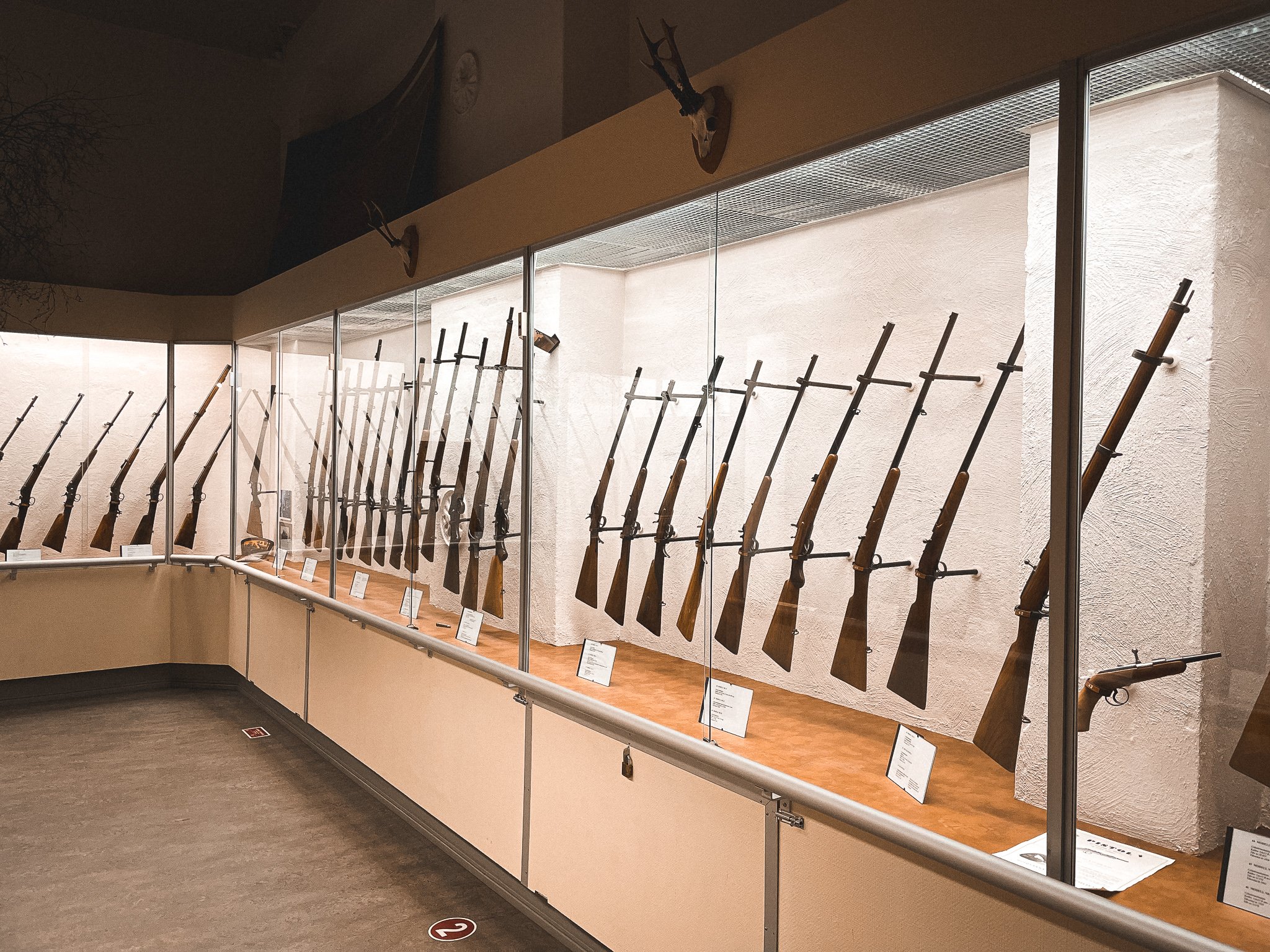 Few people realize that Husqvarna is not only about mechanical saws and mowers. This factory also produced household appliances – cookers, washing machines and others, vehicles – bicycles, motorcycles, as well as sewing machines, which in 2022 celebrate their 150th anniversary. The production of firearms here also has a long history.
Address: Hakarpsvägen 1, 561 41 Huskvarna
Opening hours: Monday-Friday: 10:00 a.m. – 3:00 p.m., Saturday-Sunday: 12:00 a.m. – 4:00 p.m.
Ticket prices: adults – SEK 100, seniors (over 80) and students – SEK 80, young people 12-18 years of age. – SEK 50, children under 12 years of age they come in for free
Website: husqvarnamuseum.se
---
Book your accommodation in and around Jönköping
---
Of course, these are not all the places worth visiting in this area. If you have visited places from the list or outside of it and you think that they should be included in such a list – write a comment. I'm preparing the second part. On your way into the city, you can also stop by Store Mosse National Park.
---
Useful posts
Industry Museum in Huskvarna (in progress)
Jönköping Läns Museum (in progress)
Match Museum Jönköping (in progress)
Review of the Ombrelli restaurant in Jönköping (in progress)
The map with accommodation includes Booking.com affiliate links.