We recently picked up my parents from Göteborgs airport and it was my first visit to the city. So we decided to stay there a bit longer and visit Avenyn and the surrounding area. It was also time for dinner – out of many restaurants, our choice fell on Joe Farelli's.
Location
The restaurant is located in a series of restaurants at Kungsportsavenyn 12. It is open from Monday to Friday from 11:30 to 22:30, and on weekends from 12:00 to 22:30. It has tables outside as well as plenty of space inside.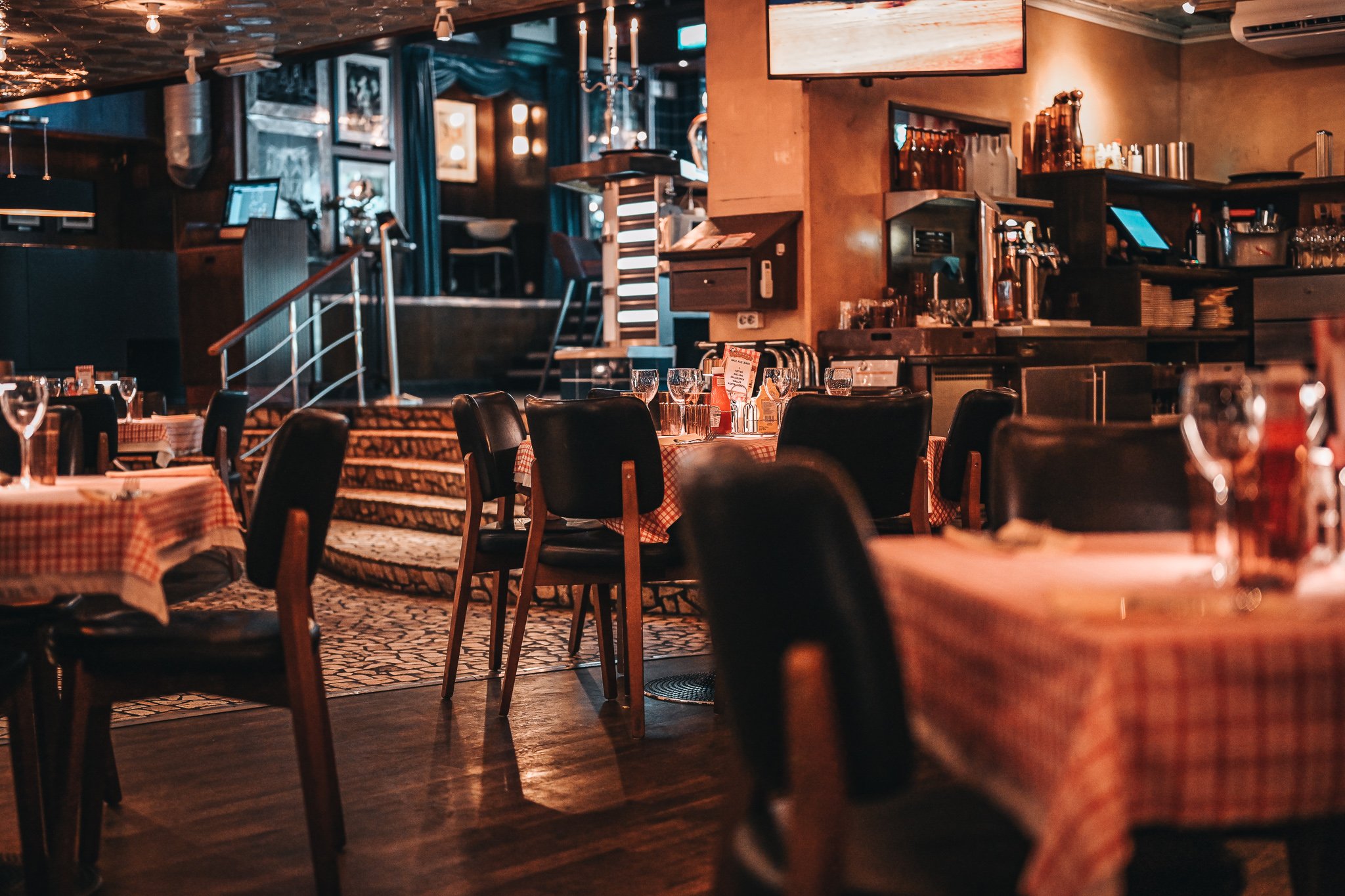 Joe Farelli's Decoration
Joe Farelli's is a very atmospheric place. The idea is to resemble New York's Little Italy. Hence the numerous references to the American style (red and white checked tablecloths and lounges with American dining sofas). On the walls you will find a lot of photographs, even the toilets are kept in a convention and resemble train compartments.
Cuisine
At Joe Farelli's you will eat mainly Italian cuisine with a slight American twist. We decided on an appetizer – nachos with three dips (salsa, guacamole, sour cream). The main dishes we chose were pizza, pappardelle filetto and a hamburger.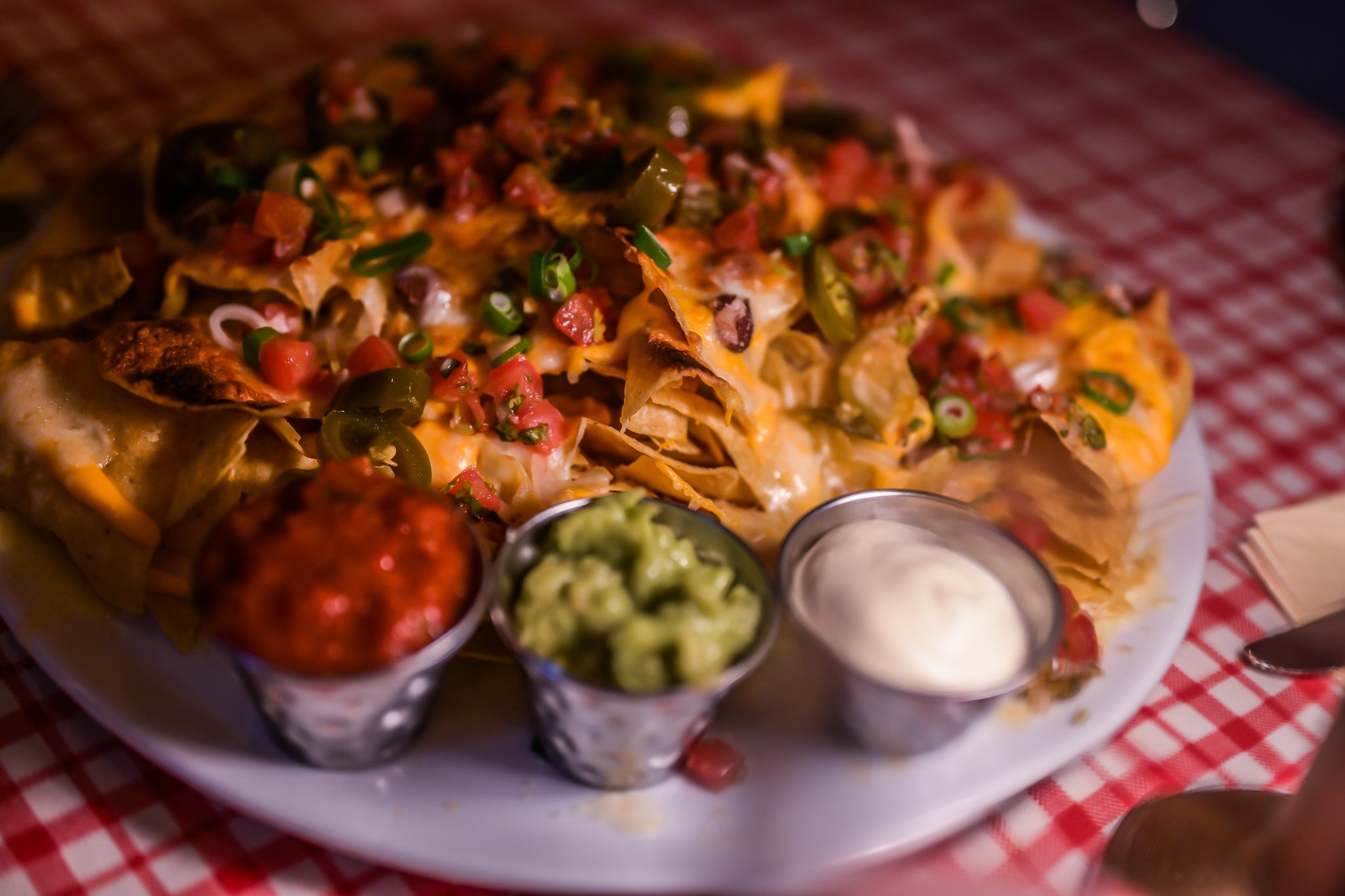 The nachos were tasty. Crispy, with the addition of melted cheddar cheese, jalapeño peppers, red beans, and spring onions. It's one of my comfort foods (right next to the cheddar and bacon fries), so it was a very satisfying introduction to what followed.
Tomek wanted Piero's pizza with marinated chicken and pine nuts, which was also drizzled with honey when served. The cake was very unusual, but sensational. Rigid, crispy, thin, and the combination of ingredients was great.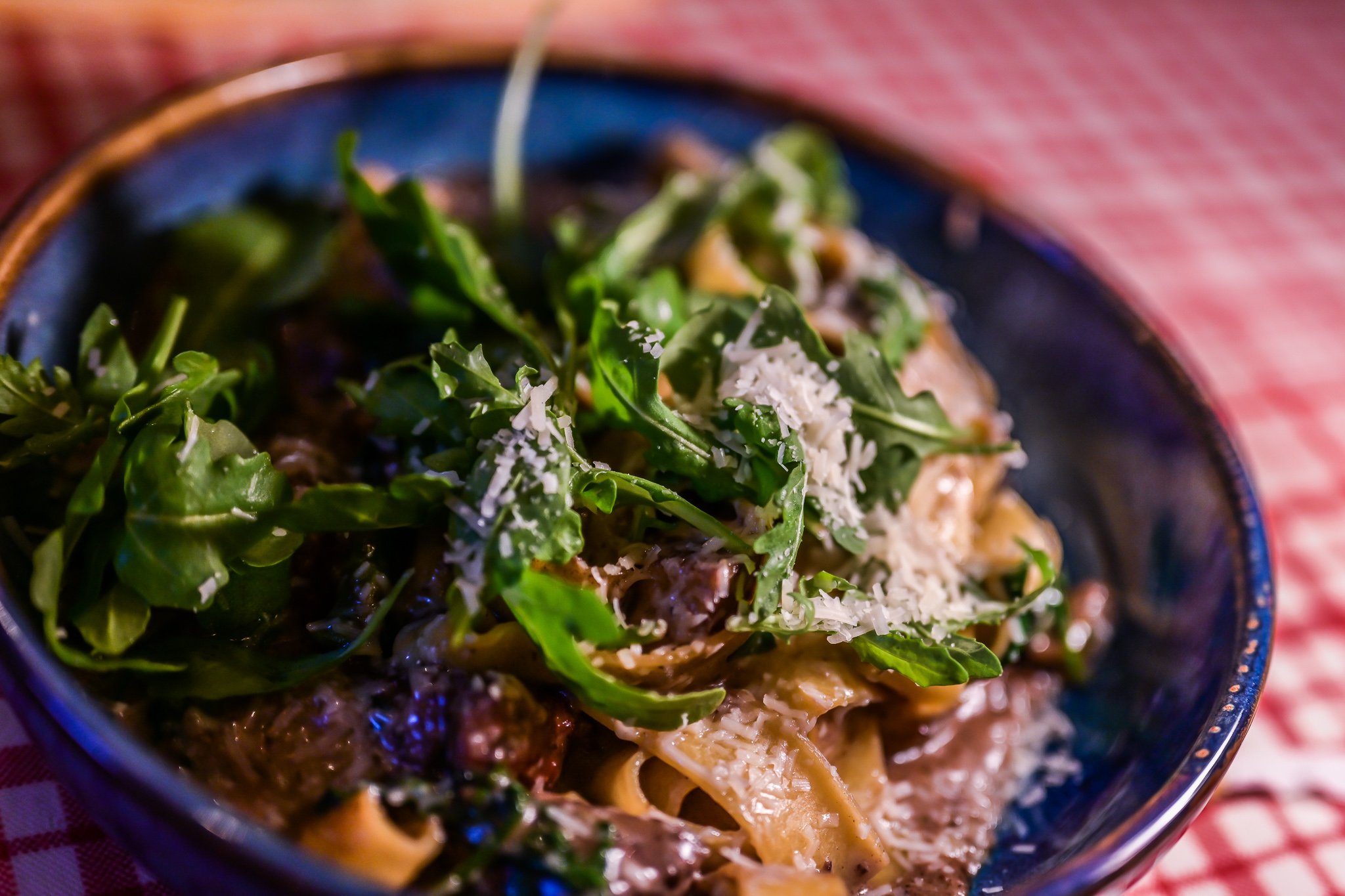 Me and my mother opted for pappardelle – pasta with tenderloin, mushrooms and asparagus in a sauce based on veal broth, wine and cream. The whole thing was delicious, very mushroomy (no wonder – the pieces of mushrooms and their number were quite impressive). The only downside – a very autumnal vibe, which came a bit too early for me 🙂 It doesn't change the fact that the whole thing was sensational and if you like such "comfy" combinations, it will be a hit.
Dad was very pleased with his burger – he ate it all with relish even before I could ask for a piece to try. The meat was very well done, and the thick, crispy fries looked very tasty (and apparently they were :D).
Prices
The total bill for 4 people was SEK 1,450 (including tip). A plate of nachos cost SEK 189, pappardelle SEK 199, pizza SEK 205 (smaller size), burger SEK 229. In addition, we ordered drinks – two beers and two Swedish strawberry ciders (by the way – my new discovery, be sure to try it if you have the opportunity).
Summary
Joe Farelli's is a family restaurant run by the Morberg family. It has a great atmosphere, very friendly service and delicious food. We had the opportunity to meet Lelle – the owner, who led the guests to the tables with a smile and took orders, chatted and created a great atmosphere (and I found out that he was the owner after our visit, when I was checking the website).
I wholeheartedly recommend a visit to Joe Farelli's if you're around. We will definitely return there someday, especially since we have an appetite for flagship grilled dishes. I hope it will be soon.
Website: www.joefarelli.com
Address: Kungsportsavenyn 12, 411 36 Göteborg
Social Media: Instagram, Facebook