The annual Street Food Festival has just begun in Malmö. We were there and checked the gems for you so you still have a chance to go and try for yourself tomorrow, the 1st of July.
Malmö Street Food Festivalen 2023 – date and location
The festival takes place between 30th June and 1st July 2023 at Malmö's Stortorget. Opening hours are 11 am – 11 pm. The map of food trucks and stands is available below: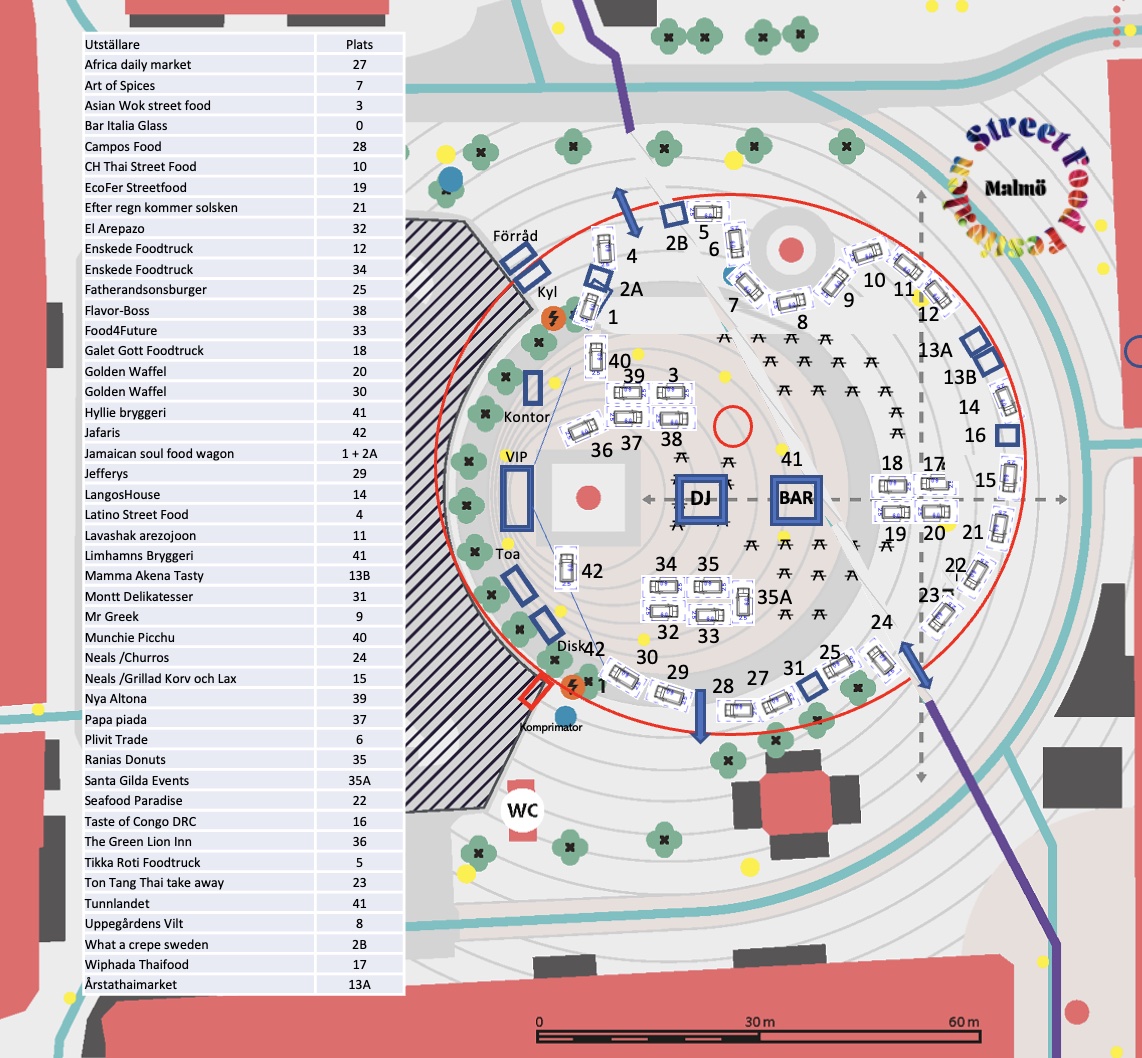 Our choices
We had a chance to try food and drinks from three exhibitors. However, we checked the offer of the whole Festival and have some more recommendations. Unfortunately, portion sizes were so big we weren't able to eat it all.
Jamaican Soul Food Wagon
We tried Jamaican chicken with spiced rice, coleslaw and fried plantain. The portion was huge – we shared the meal for two and it was completely enough for both of us. The chicken was a bit spicy, the rice moisturised and, according to Tom, plantains were one of the most tasty in his life (I am not a huge fan but it's just not my taste). We paid 160kr.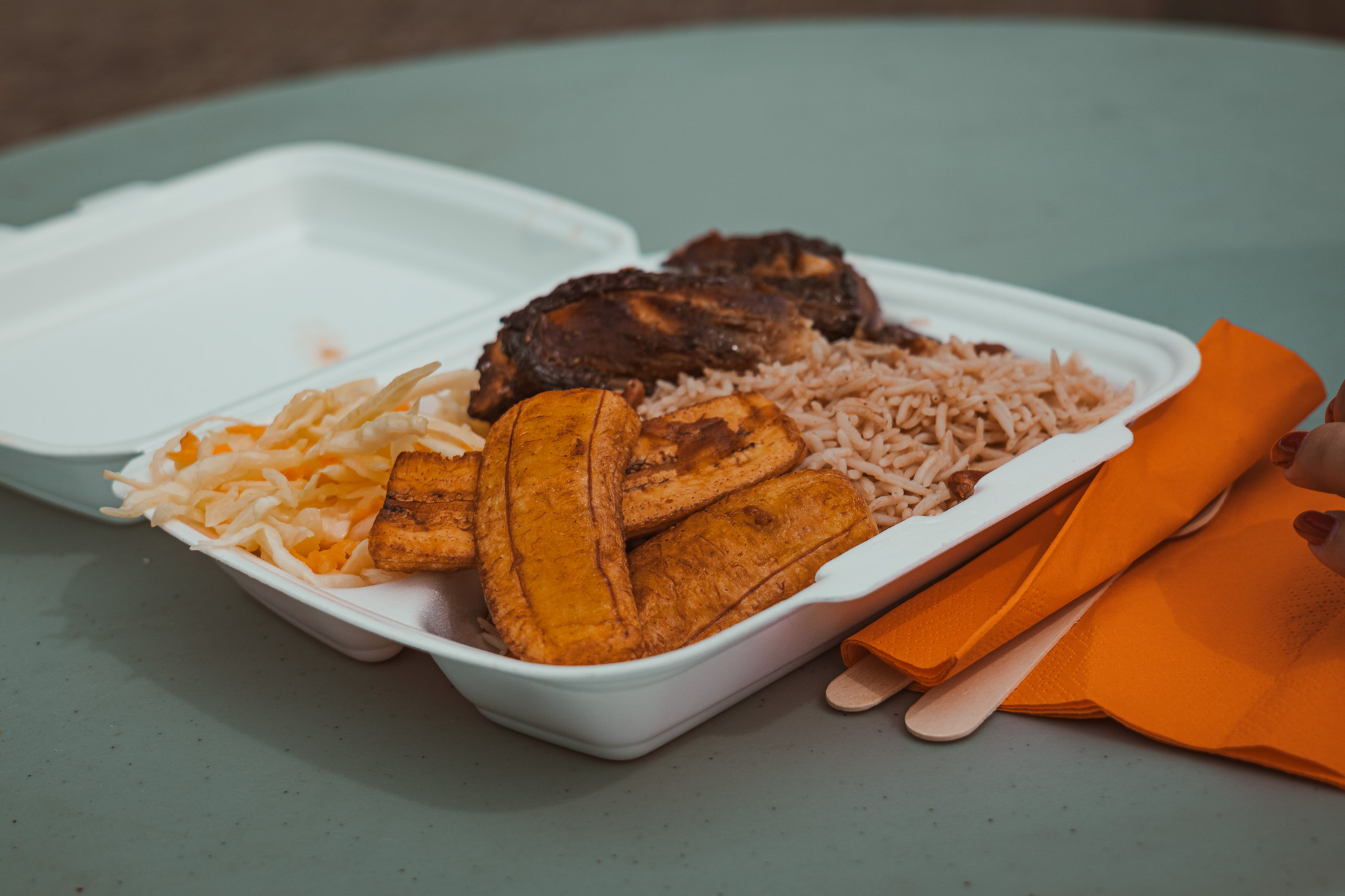 Ton Tang Thai Takeaway
This place was split into two stations – savoury Asian meals (set of 3 dishes for only 120kr each). However, we were so full after the Jamaican meal, we could fit only dessert. We decided to try crunchy crepes with Nutella, strawberries and bananas. I have to admit – I've never eaten such crunchy crepes – it was something between traditional crepes and ice cream cones. One crepe costs 80kr.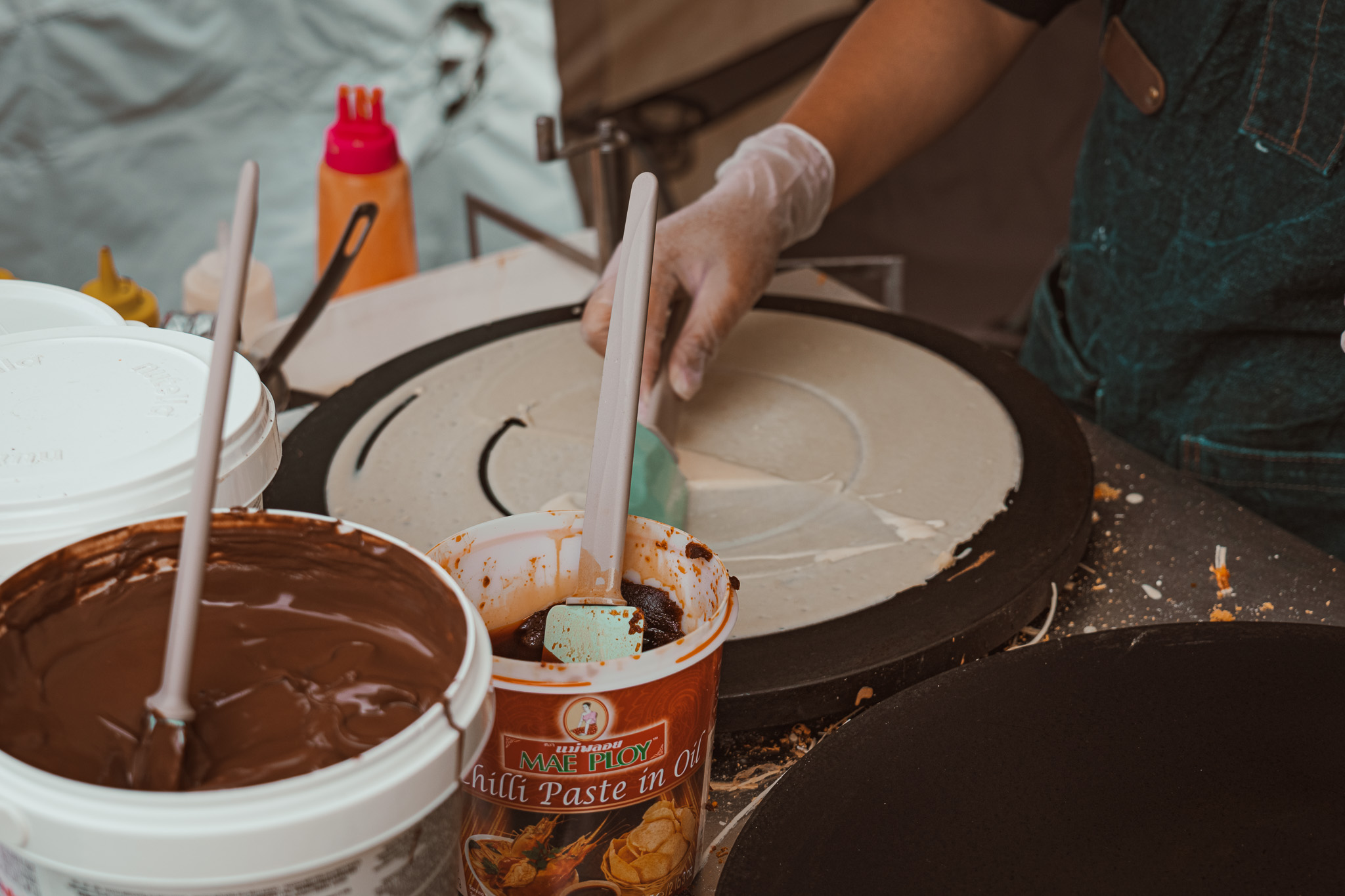 Jafaris
We didn't try anything this time but we know the brand well. It's a food truck that sells doughnuts and churros and we first tried them while we were still living in Markaryd where they popped up from time to time. My personal favourites are churros with cinnamon sugar and Nutella but we tried also doughnuts in different flavours – all were good.
Tyska kolgrillen
This was probably the most spectacular exhibitor. I can't see them on the map though (they're probably registered with a different name) but I promise, you can't miss them. They offer grilled sausages and traditional German currywurst, however, the real gem of this place was grilled salmon with baked potatoes and salad for only 150kr! It looked so delicious and I think it's possible we come back tomorrow just to try it.
Bar
The Festival's bar offers beers from three different breweries – Limhamn Bryggeri, Hyllie Bryggeri and one brewery from Stockholm which I can't find on the exhibitors' list. I wish I could because we tried their wheat beer and it was absolutely perfect and met up our expectations for 100%. Besides that, you can buy other alcoholic and non-alcoholic beverages.
Summary
Hurry up and visit the Street Food Festival in Malmö before it's gone! If you miss the Festival in Malmö, you still have a chance to visit the Festivals in Stockholm 28th-29th July and in Götebörg 1st-3rd September.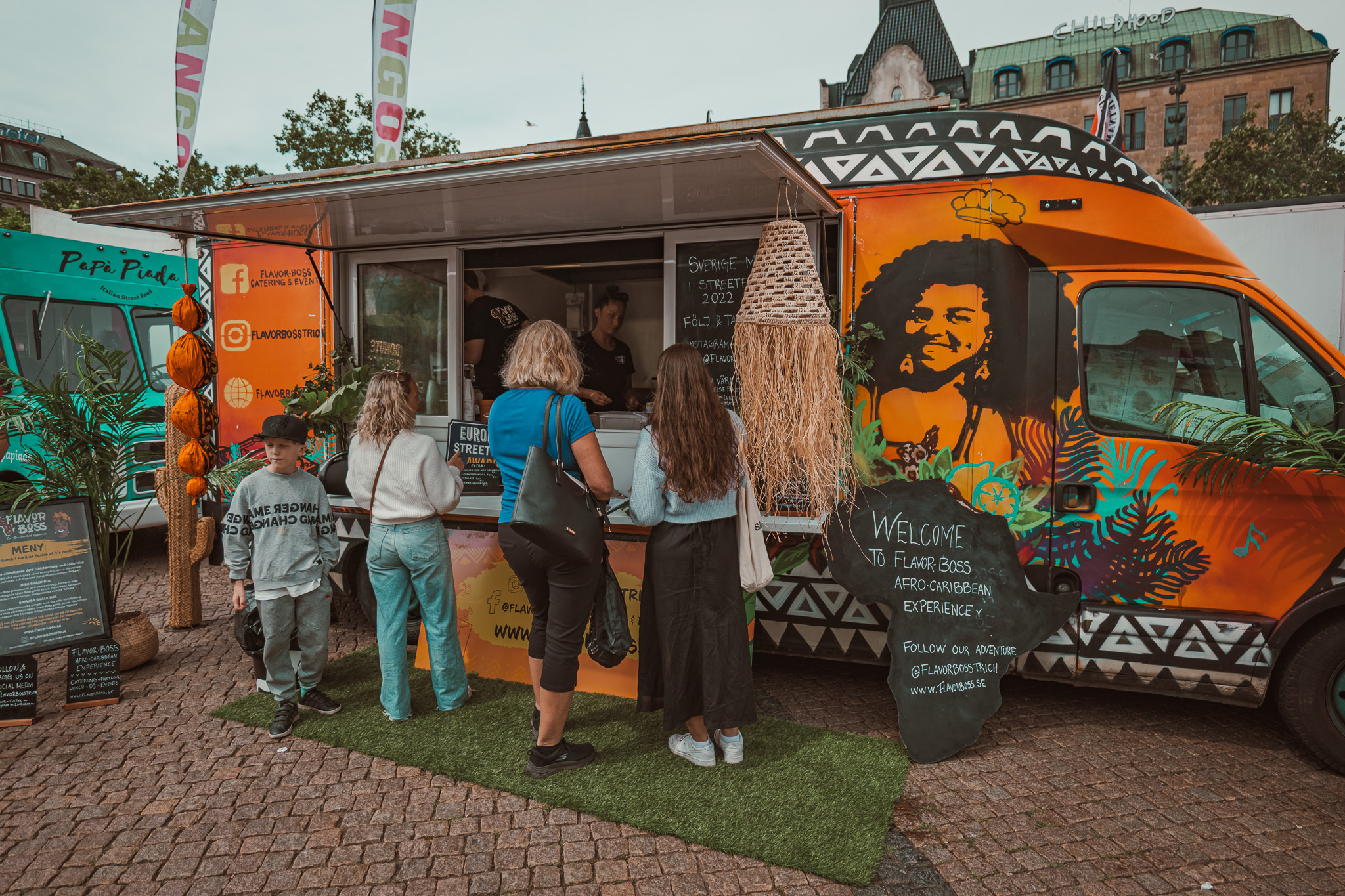 Have you been to Malmö's Street Food Festival? Let us know what did you try!