It's time to tell you about one of my favourite places for a date or meeting with my friends. And the best part is you can find it all over Sweden because it's a chain restaurant! Meet Pinchos – a unique concept with a fantastic atmosphere.
The idea behind Pinchos
The concept is based on pincho – a small portion of food served as an aperitif. Although my understanding is the dishes served in Pinchos are most likely tapas. It's what we love about the place – you order small portions to try many plates at once and share them with your friends.
How Pinchos works?
Restaurants are digitalized – self-service applies in all branches. To make an order you need to download an app. While seated, you receive a table number to use while ordering your food. If more than one app uses the same table number, you're opening a group receipt which you can split later and each of you can pay for your own part.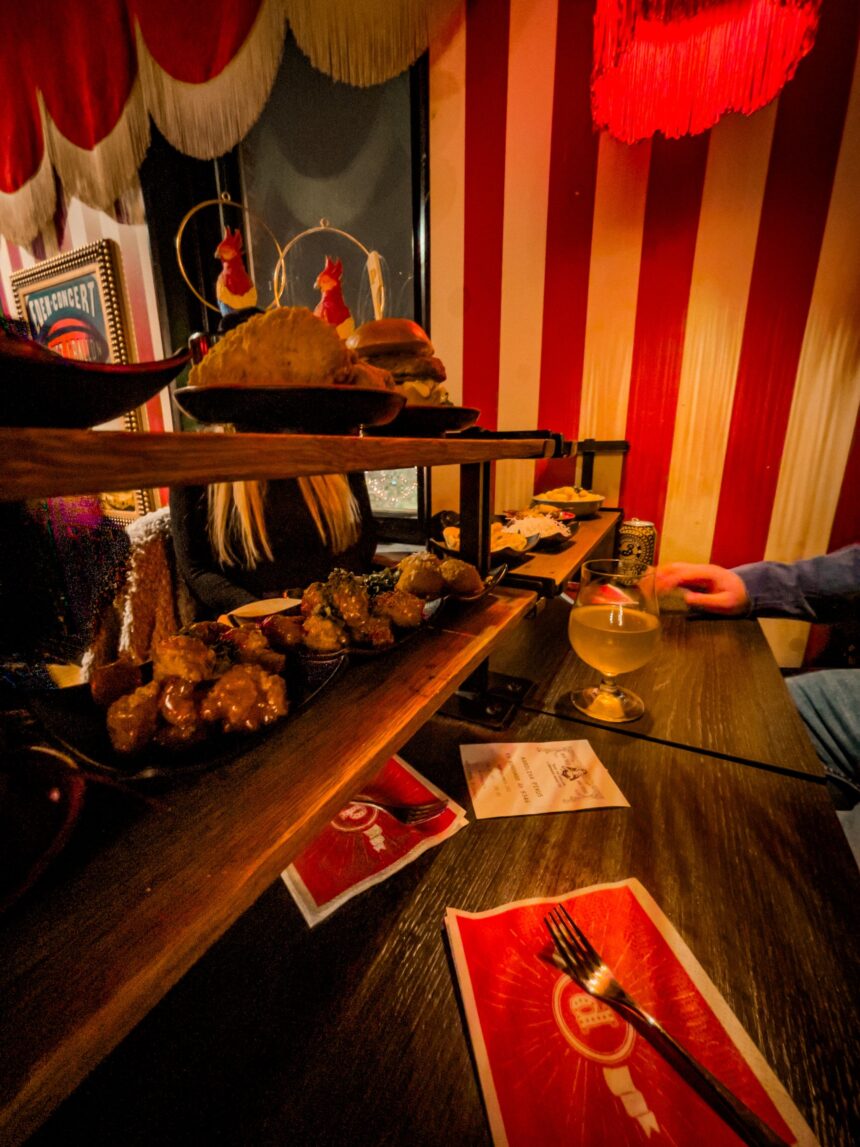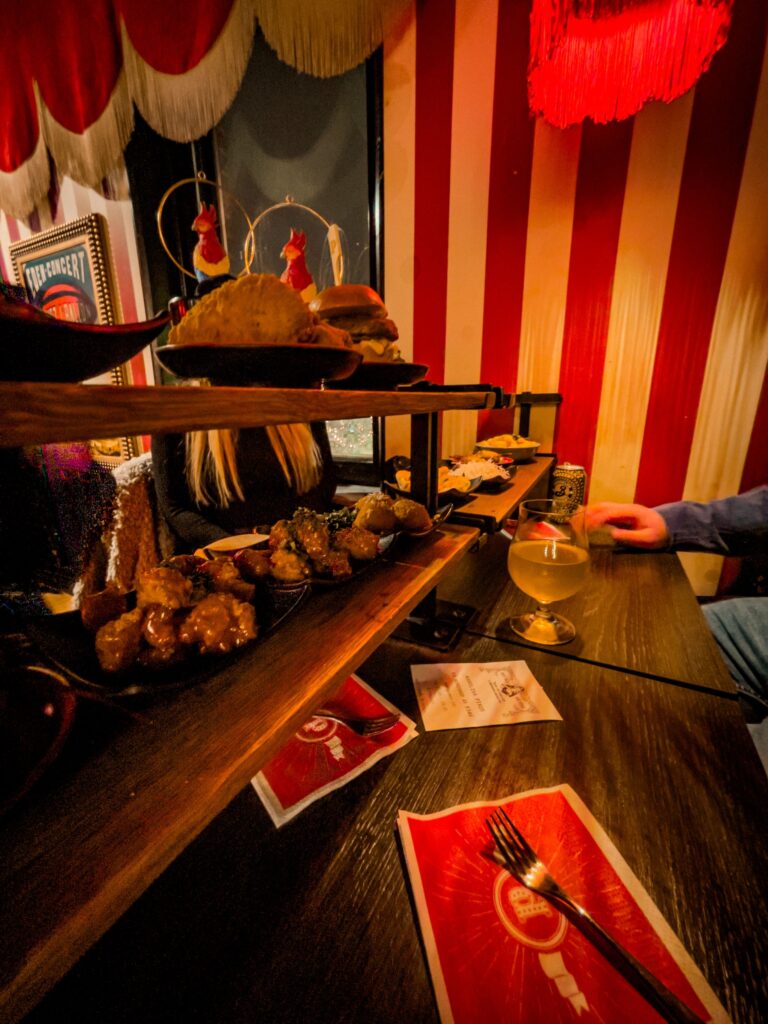 You can order as many dishes and as many times as you wish. We recommend choosing at least 2-3 portions per person + some beverages and desserts. The app will notify you when your order is ready to collect from the counter.
Pinchos loyalty programme
When you register in the app for the loyalty programme, you get one free tapas (the cheapest dish will be discounted while paying your receipt). Spending money in the restaurant gives you points you can exchange for even more free tapas in the future. What's more, after providing your date of birth, you will get a free birthday dessert you can use within 14 days after your birthday.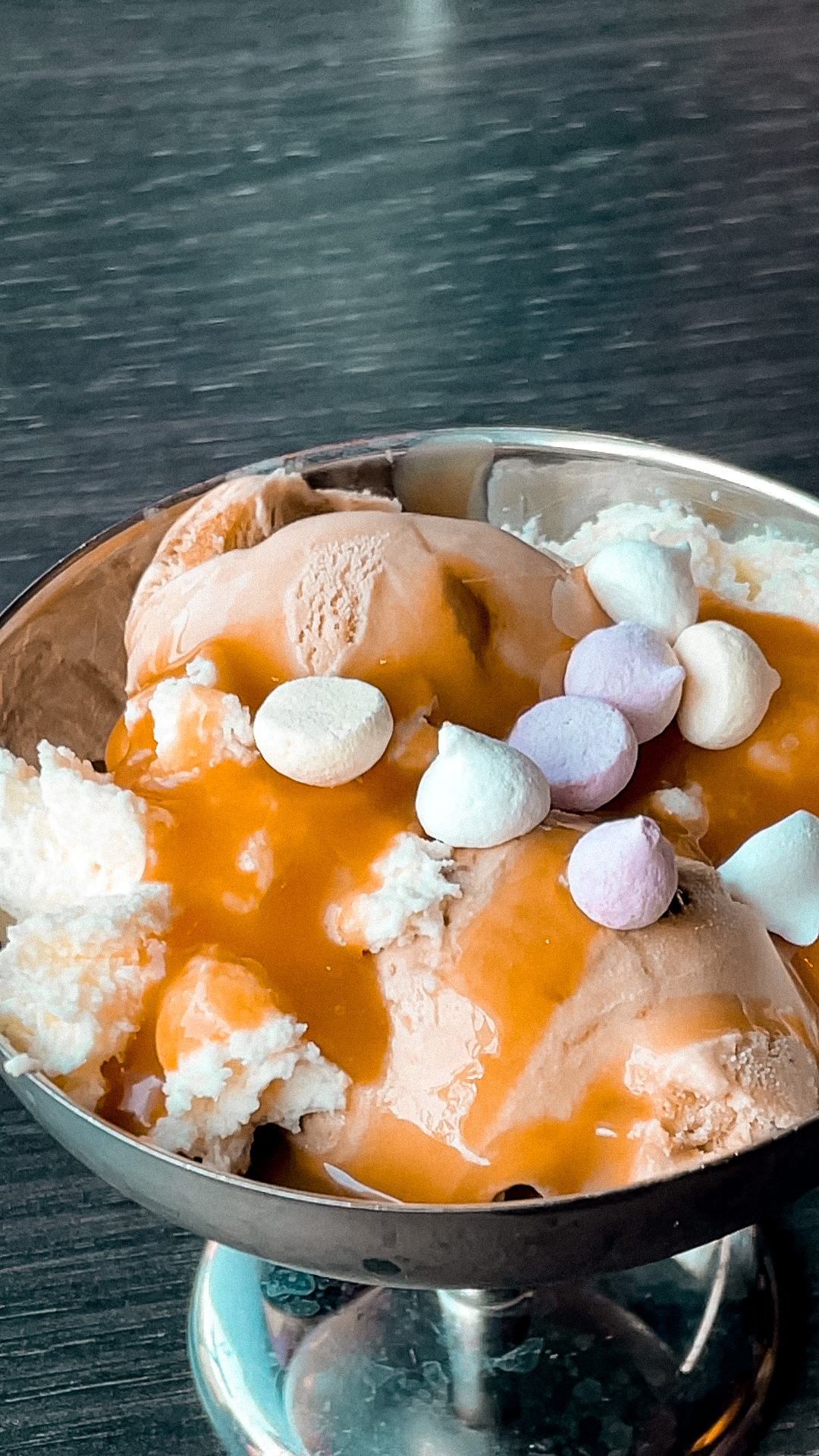 The service at Pinchos
As I mentioned, Pinchos is an almost fully self-service-based restaurant. Waitresses are there just to get you seated, help you with using the app, bring you cutlery or take away empty plates from the table.
You can browse the menu through the app and add all wanted things to your cart. When you're ready, you provide the table number and place your order. After 5-10 minutes your beverages are going to be ready to collect and after the next 5-10 minutes you can collect your food from another counter.
When you're after your meal and ready to pay, you just choose the proper option in the app. If your friends were using their own apps, you can choose to pay the whole bill or just your part. Independently from chosen option, you are paying with your credit/debit card (the restaurant is 100% cash-free). You can also leave the tip of your choice during the checkout. If you have any free tapas available, it is also possible to activate the discount.
Our favourite choices
Pinchos has stunning drinks and mocktails – when you browse the pictures in the menu, you want to order them all. However, we don't order them that often – we prefer trying more food at that price.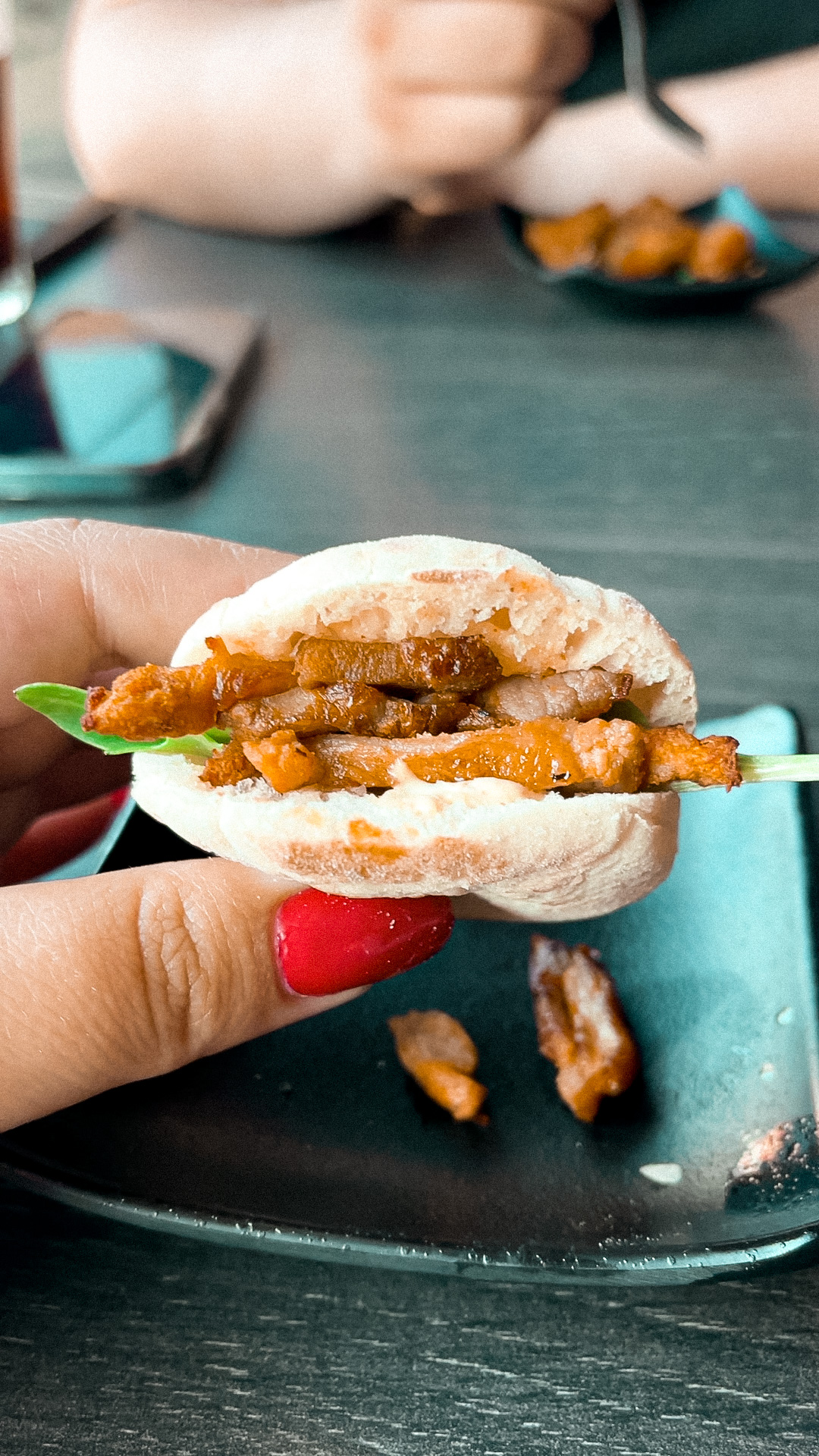 Our evergreen choices are chicken popcorn, dirty fries, champignons fried with garlic and small kebabs (those little pita breads are so adorable!). From time to time we try seasonal menu (while I'm writing this post you can try for example the beef taco which I like very much).
Pinchos offers also quite a broad range of vegetarian and vegan items (not only french fries).
Prices
Price varies depending on the plate/or beverage kind. Fancy alcoholic drinks cost around 100-120 SEK. Beers and mocktails you can buy for around 80-100 SEK. Fizzy drinks, like coca-cola, cost around 40 SEK. Price range of food is usually around 39-69 SEK and, as I mentioned, I'd recommend ordering 2-3 plates per person for moderate hunger or more if you're really hungry.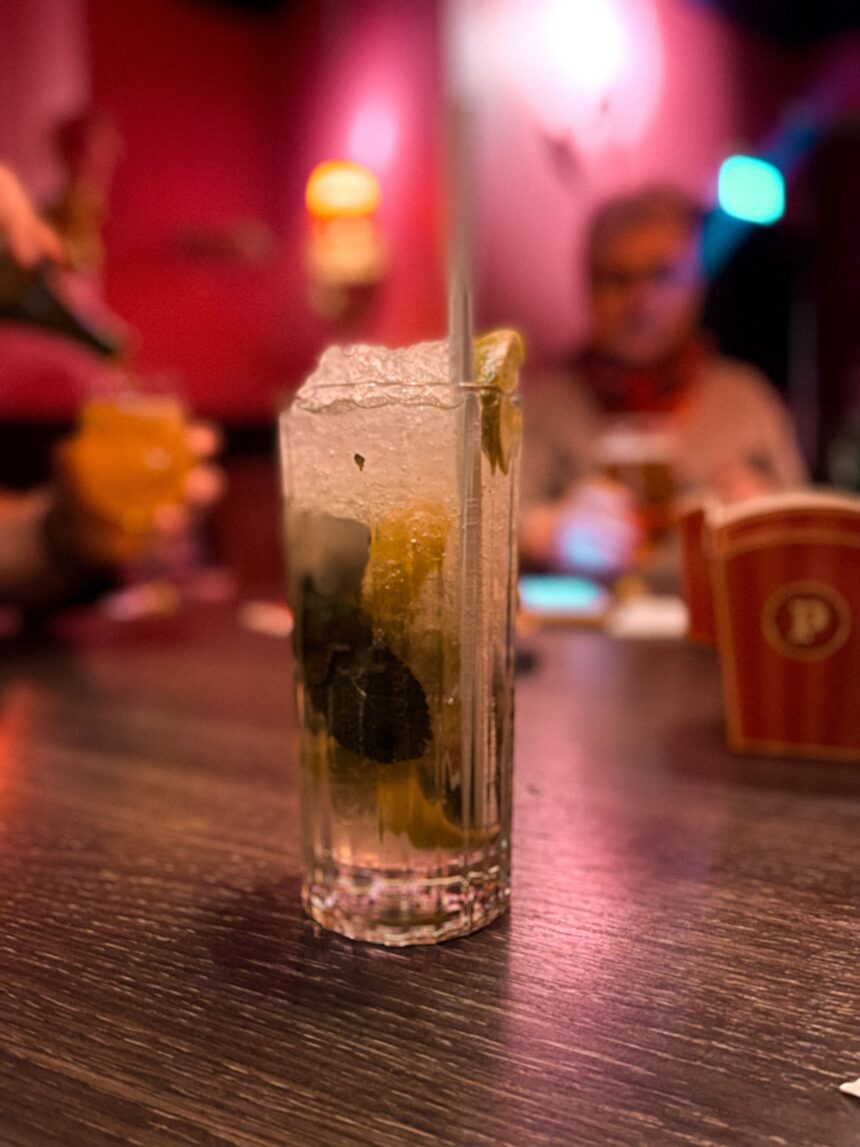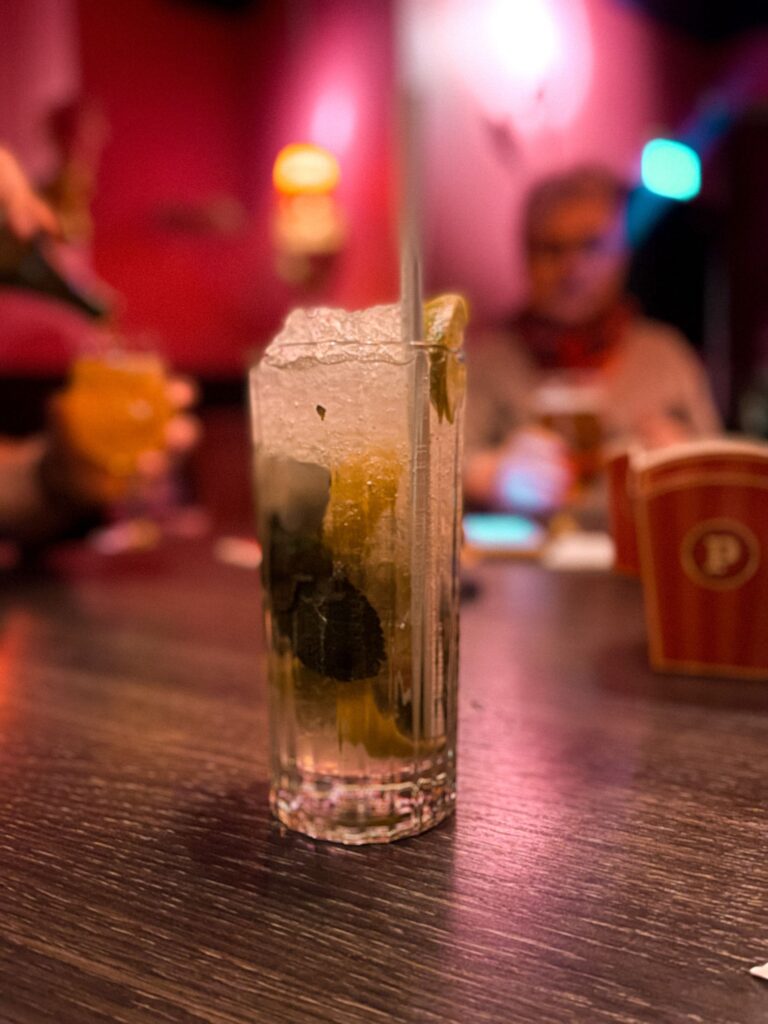 Summary
Pincho Nation is one of a kind chain restaurant and it's a great experience for the whole family or all your friends. It allows us to spend time in funny scenery with great food and nice drinks. Remember to book your table during holidays and weekends and don't forget that most branches open in the afternoon, usually at 4 p.m.
Have a nice dinner and let me know how did you like it!
WWW: pinchos.se
Address: Find in the app the nearest branch