May is a crazy month for all Eurovision fans. I thought it was a great opportunity to tell you more about Melodifestivalen – a competition that selects the Swedish representative at the Eurovision Song Contest.
What is Melodifestivalen?
Sweden is absolutely crazy when it comes to Eurovision but it gets even crazier during the time of Melodifestivalen. It is a special time of the year and while visiting the stores you may get the impression it is a new Christmas, based on the number of Mello-themed products.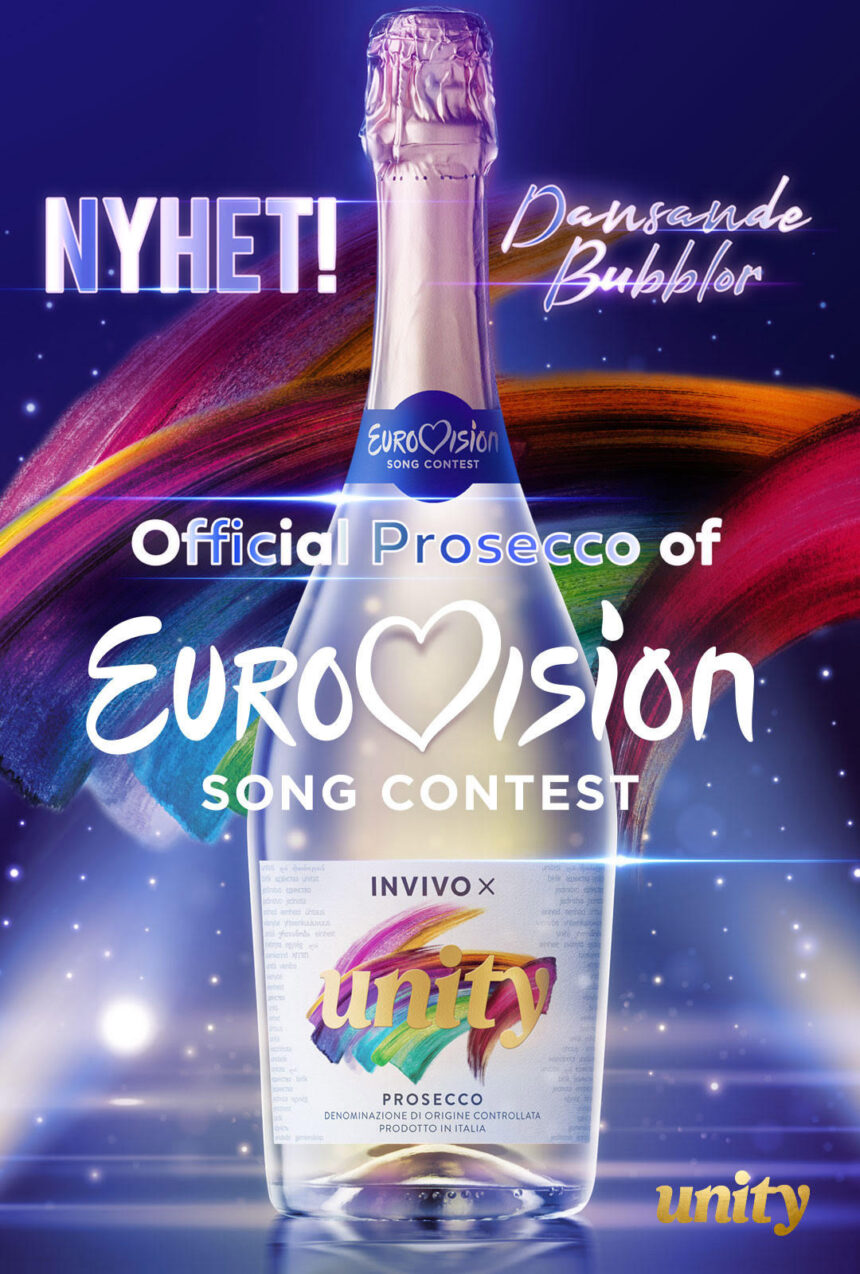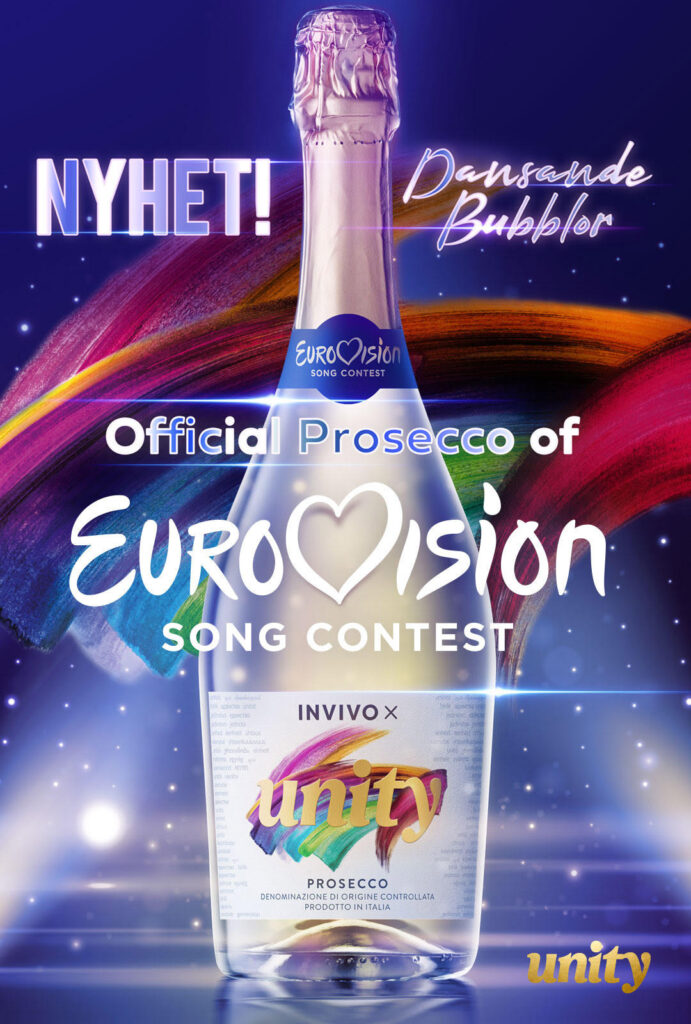 Melodifestivalen is a song contest (held annually since 1959) which main goal is to select the artist that will represent Sweden in Eurovision Song Contest. It is divided into multiple stages and lasts for a few weeks.
The competition is organized by the Swedish public broadcaster SVT. It consists of four semi-finals, a "second chance" round, and a grand final, which typically takes place in March. It has become a major cultural event in Sweden, with millions of viewers tuning in to watch the live shows and follow the competition's progress. Mello has also significantly impacted Swedish popular music, with many successful artists and songs launching their careers through Melodifestivalen.
Over the years, Melodivestivalen has gone through many changes, which I'm going to discuss.
The Early Years (1959-1979)
The competition was first organized in 1959 and was inspired by Italy's Sanremo Music Festival which started a few years earlier. Its main goal was to give Swedish artists a chance to be chosen as Swedish Eurovision representatives.
During the first two decades of Melodifestivalen, the competition featured a variety of musical styles, including traditional Swedish folk music, schlager, and jazz. In the early years, the competition was dominated by established artists, with few newcomers breaking through.
One of the most significant moments in the early years of Melodifestivalen came in 1974, when ABBA won the competition with their hit song "Waterloo". The song went on to become a global sensation and helped to establish ABBA as one of the biggest musical acts of the 1970s.
Other notable winners during this period include Lill Lindfors & Svante Thuresson with "Nygammal Vals" who took 2nd place in Eurovision in 1966 and Lill-Babs, who won Mello in 1961 with "April, April". Despite some successful entries, however, Melodifestivalen struggled to achieve the same level of national interest and cultural significance that it would later attain.
Overall, the early years of Melodifestivalen were marked by a diverse range of musical styles and a focus on showcasing established artists. The competition was still finding its footing during this period, but it would soon evolve into the major cultural event that it is today.
The Rise of ABBA (1974)
The year 1974 was a turning point in the history of Melodifestivalen, thanks in large part to the success of ABBA. The Swedish pop group won the competition with their hit song "Waterloo", which went on to win the Eurovision Song Contest and become a worldwide smash hit. This was also the first Swedish won in ESC.
ABBA's win at Melodifestivalen marked a shift in the competition's focus, as it highlighted the potential for Swedish artists to achieve international success. The group's win also helped to elevate Melodifestivalen's status in Sweden, with more people tuning in to watch the live shows and follow the competition's progress.
ABBA's success at Melodifestivalen was just the beginning of their rise to superstardom. The group went on to become one of the most successful musical acts of all time, selling hundreds of millions of records worldwide and winning countless awards.
In addition to "Waterloo", ABBA also competed in Melodifestivalen in 1975 with the song "Ring Ring" and in 1980 with the song "The Winner Takes It All". Although they did not win in those years, their legacy at Melodifestivalen and in Swedish popular music was already secured.
Overall, the success of ABBA at Melodifestivalen helped to establish the competition as a major cultural event in Sweden and paved the way for future artists to achieve success both nationally and internationally.
The Golden Age (1980-1990)
The 1980s saw a significant shift in the musical styles represented at Melodifestivalen. As pop music became increasingly popular both in Sweden and around the world, the competition began to reflect this trend, with more and more pop songs being selected to compete.
During this decade, a number of successful Swedish pop artists emerged from Melodifestivalen, including Carola, who won in 1983 with "Främling" (getting 3rd place in Eurovision Song Contest). At that time she was just 16 and brought Sweden the great victory 8 years later.
The 1980s marked a significant period of growth and evolution for Melodifestivalen. As pop music became more dominant, the competition adapted to reflect this trend, and Swedish pop artists began to achieve greater success both in Sweden and abroad.
A Decade of Change (1991-2000)
During this decade, Melodifestivalen brought Sweden as many as 4 successes at Eurovision. As I mentioned before, Carola took part in the competition with her other song "Fångad av en stormvind" and won. Another win took place in 1999 when Charlotte Nilsson won Mello with the song "Tusen och en natt".
In between, two artists won Melodifestivalen and got high, 3rd places year after year (in 1995 and 1996) – Jan Johansen with the sons "Se på mig" and the band One more time with "Den vilda".
The year 1993 brought a huge change in the voting system. For the first time, the viewers could influence the result by experimental phone voting. It was later suspended until 1999 when SVT decided to split evenly the influence of the jury and the viewers.
During the decade, the variety of musical genres and styles was even greater, and the contest became an increasingly popular cultural event in the country with each subsequent success of its winners at the Eurovision Song Contest.
New Millennium, New Sound (2001-2010)
Until 2001, all songs performed during Melodifestivalen should be sung in Swedish, although Eurovision Song Contest had no such a rule for some time. Swedish songs were often translated into English before official performance in ESC – it happened with the winning songs even after it was allowed to perform in English at Mello (for example in 2004 and 2006).
In 2002, the whole competition was divided into stages that took place in different cities with the grand finale where competed the 1st and 2nd place from every city. Places 3. and 4. could get their chance in, what so-called, "Andra chansen". The final result of the grand finale depended equally on the jury and the votes of the viewers
The 2000s also saw a number of successful artists emerge from Melodifestivalen, including Lena Philipsson, who won in 2004 with "Det gör ont", and Charlotte Perrelli, who won in 2008 with "Hero" (however without further success, she took 18th place in Eurovision Song Contest). Both artists went on to achieve continued success in Sweden and beyond.
The 2000s and beyond have marked a period of adaptation and evolution for Melodifestivalen, as the competition has adapted to changing tastes and technologies in order to continue to engage and entertain audiences in Sweden and around the world.
Dominance and Diversity (2011-Present)
In recent years, Melodifestivalen has continued to evolve and adapt to changing musical tastes and interests. One of the most notable trends of the past decade has been the dominance of dance and electronic music in the competition.
Since 2011, a number of dance and electronic tracks have won Melodifestivalen, including Loreen's "Euphoria" (she won Melodifestivalen also in 2023 with "Tattoo) in 2012 and Robin Stjernberg's "You" in 2013. This trend has reflected the increasing popularity of electronic music and dance culture in Sweden and around the world and has helped to establish Melodifestivalen as a leading platform for showcasing contemporary electronic music in Sweden.
At the same time, Melodifestivalen has continued to embrace diversity and experimentation, with contestants representing a wide range of musical styles and genres. In recent years, the competition has featured everything from hip-hop and R&B to rock and folk music, reflecting the diverse and multicultural nature of modern Swedish society.
One of the most successful recent winners of Melodifestivalen has been Måns Zelmerlow, who won in 2015 with the song "Heroes". Zelmerlow's win helped to further cement the dominance of electronic music in the competition and helped to establish him as one of Sweden's most popular and successful artists.
In 2015 the possibility of online voting through the app was introduced (Hjärtröster). People could vote free of charge (in contrast to SMS and phone voting which was paid) and had the same weight as other votes. Due to some technical problems, this vote didn't count in the first year. However, it brought a few records in voting and equalized the differences in voices between the artists in the following years.
Melodifestivalen and Eurovision Success
Melodifestivalen has been closely associated with the Eurovision Song Contest since its inception, and has served as Sweden's primary method of selecting its entry for the competition. Over the years, Melodifestivalen has helped to launch the careers of numerous successful Eurovision contestants, including ABBA, Loreen, and Mans Zelmerlow.
In recent years, Melodifestivalen has also served as a key indicator of success at Eurovision, with many of the competition's winners going on to achieve success at the international competition. This has been particularly true in recent years, with Sweden winning the Eurovision Song Contest twice in the past decade – first with Loreen's "Euphoria" in 2012, and then with Mans Zelmerlow's "Heroes" in 2015.
In addition to its success at Eurovision, Melodifestivalen has also helped to establish Sweden as a leading producer of contemporary pop music. Many of the songs and artists that have emerged from the competition have gone on to achieve continued success both within Sweden and internationally, helping to cement the country's reputation as a hotbed of musical talent and innovation.
What's more, many Swedish music producers help to create popular Eurovision hits for other countries. Stay tuned – post about Swedish songs on Eurovision but not sung by Swedish artists coming soon!
Controversies and Criticisms
While Melodifestivalen has been widely celebrated and embraced by audiences in Sweden, it has also been the subject of criticism and controversy over the years. One of the most persistent criticisms of the competition has been its perceived lack of diversity and inclusivity, with some critics arguing that it has a tendency to favour certain genres and styles of music over others (it was said that despite the growing number of entries, the quality of music performed doesn't improve).
In addition to this, Melodifestivalen has also been the subject of controversy over its voting system, which has been criticized by some for being overly complex and difficult to understand. This has led to accusations of vote rigging and favouritism, with some contestants and their fans claiming that the voting process is not transparent or fair.
Despite these criticisms, Melodifestivalen remains one of the most popular and widely watched music competitions in Europe, and continues to attract a diverse range of talented artists and performers. While there is always room for improvement and evolution, the competition has proven to be a resilient and enduring institution in the world of music, and will likely continue to play a key role in shaping the future of Swedish and European pop music for years to come.
The Legacy of Melodifestivalen
Over the years, Melodifestivalen has left an indelible mark on the world of music, both in Sweden and beyond. Its influence can be felt in numerous areas, from the way in which music is produced and consumed, to the way in which music competitions are structured and judged.
One of the key legacies of Melodifestivalen has been its role in shaping the pop music landscape of Sweden and Europe. The competition has helped to launch the careers of countless successful musicians and performers, and has provided a platform for new and emerging artists to showcase their talents and connect with audiences.
Beyond this, the competition has become a beloved institution in Sweden, with millions of viewers tuning in each year to watch the performances, vote for their favourites, and engage in the lively discussions and debates that follow.
---
From ABBA to Loreen, the Swedish Melodifestivalen has been entertaining the world with its catchy tunes and wild performances for over six decades. We explored the highs and lows, the controversies and the glories, and the impact it's had on pop culture and music competitions. And while some may criticize its lack of diversity and transparency in voting, one thing is for sure – nothing brings Swedes together like a good old-fashioned sing-along.
So grab your glitter and your Swedish flag, and let's dance our way to the next Melodifestivalen, because when it comes to music, the Swedes definitely know how to have some serious fun!