Safari ZOO in Dvůr Králové is my next suggestion for a trip to the Czech Republic. Only less than 150 kilometers from Wrocław, it is a great attraction for groups of friends and families (especially with children, but not only!).
History of the ZOO in Dvůr Králové
The zoo was established in 1946, initially as a small, 6.5-hectare collection of local fauna. Then it was called Východočeská zoologická zahrada – East Bohemian Zoological Garden. In 1965, Josef Vágner became the director of the zoo, who carried out a transformation that influenced the standards of zoos not only in the then Czechoslovakia, but also around the world. It was him who developed a previously unknown zoo into the largest collection of African animals in Europe.
His most important project was Safari, the aim of which was to allow vehicles to enter the area of 30 hectares and move around among wild animals. The idea was completed in 1983, eight years after Vágner's retirement.
Location and getting to the ZOO in Dvůr Králové
The zoo is located in Dvůr Králové nad Labem, approximately 150 kilometers from Wrocław and only 40 kilometers from the Polish border. You can find an example routes, which allows you to get there by car from the capital of Lower Silesia, on the map below. There is a large, free car park next to the attraction, which shouldn't run out of space.
By train or by bus
The Dvůr Králové nad Labem train station is located about 3.5 kilometers from the zoo and all express and passenger trains on the Jaroměř-Liberec line stop there. From the train station, you can walk to the zoo or take the bus. The stop is right next to the ZOO car park, and its name is "Dvůr Králové n.L. ZOO". You can check the timetable at www.idos.cz and the tickets themselves are covered by the IREDO system (shared tickets for buses and trains).
Opening hours of the ZOO in Dvůr Králové
The zoo's opening hours depend on the season.
| Main season | Winter season (6/01-30/04) | Christmas zoo (19/12-3/01) |
| --- | --- | --- |
| 9:00 a.m. – 6:00 p.m. (entering the Safari is possible only until 5:15 p.m) | 9:00-16:00 | 9:00 a.m. – 6:00 p.m. (24/12 and 31/12 open only until 2:00 p.m.) |
Ticket prices for the ZOO in Dvůr Králové
The ticket price list, like the opening hours, also varies in terms of the season. In addition, there are discounts on tickets purchased online. Tickets to the ZOO and Safari are purchased separately, but to buy a Safari ticket, you must also show the previously purchased Zoo ticket.
Admission to the zoo
| | Main season | Winter season (6/01-30/04) | Christmas zoo (19/12-3/01) |
| --- | --- | --- | --- |
| Regular ticket | 270Kč / 210Kč * | 200Kč | 130Kč |
| Reduced ticket | 210Kč / 180Kč * | 130Kč | 90Kč |
| Dog | 100Kč / free of charge * | 100Kč / free of charge * | 100Kč / free of charge * |
* The price is valid when purchasing tickets online on the official website of the ZOO.
Discount tickets are available for children aged 3-15, students up to 26 years of age upon presentation of a document entitling them to a discount, retirees and pensioners. Children up to 3 years old enter for free.
Admission to Safari
You can enter Safari in three ways. Own car (then there is a fee for the whole car, regardless of the number of people inside – entry possible no later than 5:15 p.m.), Africa Truck or Safaribus. In the last two cases, remember that the number of places is limited and you should reserve the time of entry as soon as possible (preferably immediately after entering the zoo).
| | |
| --- | --- |
| Entry by own passenger car (1 vehicle) | 370Kč |
| Entry by own electric passenger car (1 vehicle) | 180Kč |
| Entering by Africa Truckiem (1 person) – around 50 minutes | 90Kč |
| Entering by Safaribusem (1 person) – around 20 minutes | 70Kč / free of charge * |
* The price is valid for children and students up to the age of 26.
Attractions on the spot
As I mentioned, the ZOO in Dvůr Králové is divided into two parts – the zoo and the Safari. All with a total area of 72 hectares. There are many pavilions dedicated to specific species of animals at the ZOO. In many of them, we have the opportunity to walk without any barriers separating us from the animals, which makes sightseeing even more attractive. The only downside – you can enter the zoo with your dog, which I find stressful for the animals living on the runs.
As for Safari, it is split into two parts. The first one includes relatively safe animals – antelopes, ostriches and giraffes. The last stage (which can be skipped) is the lions' enclosure, where a total of seven lions live. The entrance to their run is additionally fenced, and the entrance requires driving through two separately opening gates. Take special precautions – do not get out of the vehicle, close the doors and windows properly.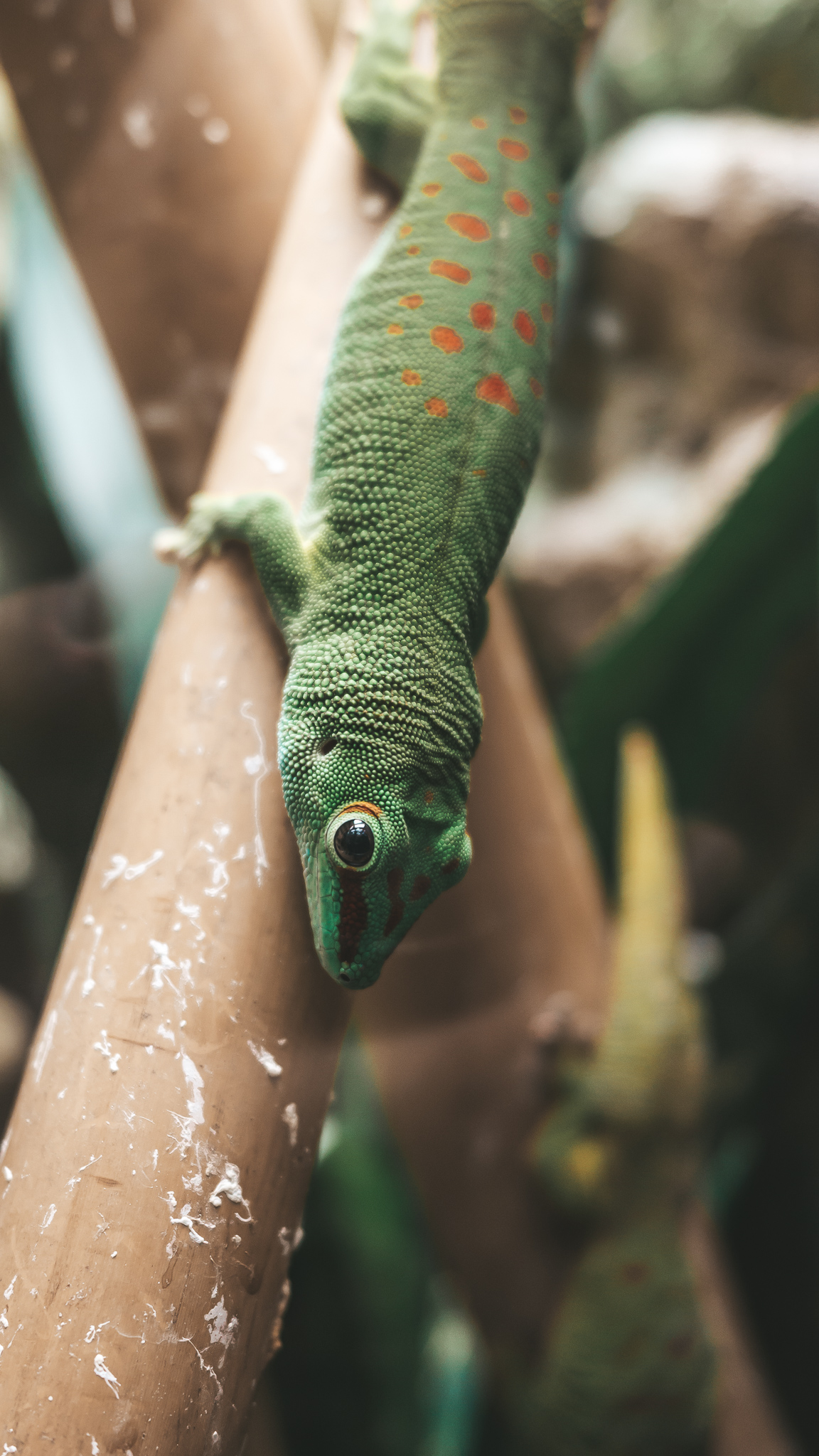 Gastronomy in the zoo in Dvůr Králové
There are many eateries in the zoo – restaurants, cafes and bars. You will successfully eat lunch on site (mainly fast food, for example pizza, hamburgers or hot dogs), as well as drink coffee or eat a dessert: ice cream, cotton candy or the famous Czech oplatky.
In some places there is a deposit for a plastic cup for drinks – they are souvenir with prints from the zoo. After your meal, you can return them for a refund or take them home.
Sample prices:
Pork ribs marinated in local beer (produced in the ZOO brewery) – 290Kč
Perch fried in beer batter – 250Kč
Pizza (on a flatbread) – approx. 130Kč (depends of the type)
Our impressions
It was our first visit to the zoo in Dvůr Králové, and although it is much smaller than the zoo in Wrocław, which we visit regularly at least once a year, it is really impressive.
There are incomparably more places where we wander among animals, not separated from them by any barriers, fences or glass panes. Moreover, Safari itself is an undoubted advantage. Photographing a giraffe or recording lions from such a close distance is definitely an unforgettable experience. Especially if you haven't traveled around Africa before, where these species are commonplace.
Summary
The Safari Park in Dvůr Králové is a great place for a day trip with friends or family. I recommend buying tickets online – you will save not only money by taking advantage of the online discount on tickets, but also time. There are long lines to the ZOO ticket offices – you scan the online ticket from the QR code directly at the entrance gate.
On a weekday holiday (we visited 5/07/2022) there were a lot of people, so I would prepare myself for places with more crowds (especially in pavilions). It was much looser in the fresh air. It is worth bearing in mind that it may turn out that all Safari buses and Africa Trucks are already booked and you need to enter your own car.
---
I recommend taking such a trip to the Czech neighbors on a nice, sunny day. If you have visited this Safari Park before, let us know in the comment. And if you're just planning a trip and found my post useful, please share it further using the buttons below.
Important information
Address: Štefánikova 1029, Dvůr Králové nad Labem, Czech Republic
Official website: https://safaripark.cz/ (in Polish)
Google Maps Coordinates: 50.8385117,16.0122749
Find accommodation nearby
The map contains Booking.com affiliate links
Other places in Czech Republic